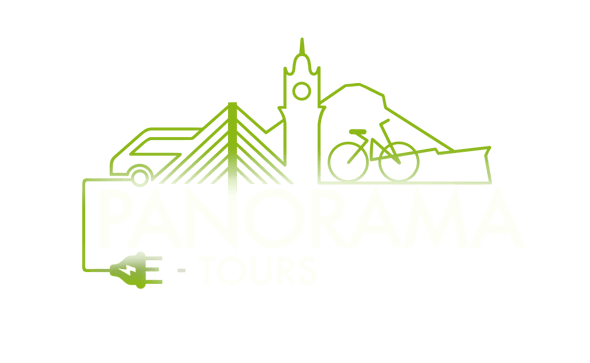 Available in:
English, Italian, Spanish
Take a journey with us to explore the borders of Scotland and find out the secrets of the enigmatic Rosslyn Chapel! We'll take you to some of the most iconic and mysterious sites in the region, including Smailholm Tower, a 15th century tower related to the childhood of Sir Walter Scott. You'll also see a hidden statue of William Wallace, the Scottish hero of the 13th century, and explore Melrose Abbey, a ruined monastery founded in 1136.
Finally, you'll visit
Rosslyn Chapel
, a mysterious and fascinating building filled with intricate carvings and symbols. From taking in the beauty of the area to learning about the fascinating history and culture, you are sure to
make memories that will last a lifetime
!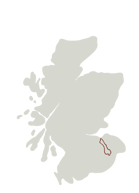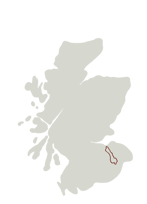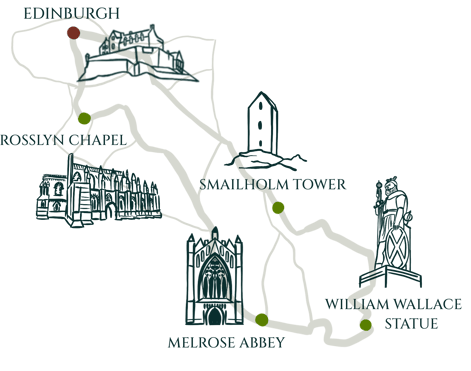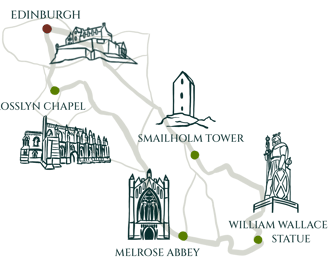 Our day out exploring the Borders will start by visiting Smailholm Tower, an ancient 15th century stronghold located in an idyllic scenery. It belonged to ancestors of Sir Walter Scott, one of Scotland's greatest writers and of its greatest heroes too. Having spent part of his childhood in the area, we'll see how the tower influenced some of his later life work. Over the day you will find out how he became one of Scotland's greatest writers and of its greatest heroes too.
Our guide will then take you to a majestic Statue of William Wallace hidden in the forest. Built with local sandstone and overlooking the river Tweed, this iconic monument was commissioned by David Erskine in the 19th century and hidden to avoid the British rulers from finding it. It defiantly looks South, towards the English neighbour.
For lunch we will stop in the charming town of Melrose. Before getting some free time to try the local cuisine, our guide will take you for a visit of the beautiful ruins of Melrose Abbey. Built in the XII century as a monastery, it is today known as the resting Place of nonetheless than the Braveheart of Scotland.
Saving the best for last, we will visit Rosslyn Chapel. The subject of many stories and legends throughout its long history, it inspired novels like The Da Vinci Code. Filled with mysterious carvings, symbols, and artwork the chapel has been linked to the Knights Templar, the Freemasons, and even the Holy Grail. Our guide will take you on a journey to explore its mysteries and centuries old unsolved enigmas.