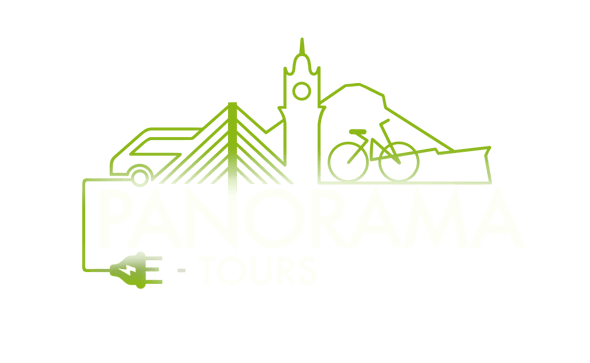 concierge
super e-bike
hire
The experience of riding an e-bike
is
transformational
— it provides the ability for everyday cyclists to perform at a level way beyond their natural capability.
Once experienced it is never forgotten. Adoption will be driven by a customer base that isn't aware right now that they are the future consumer. By providing the capability and
encouragement to try e-bikes
, will generate the awareness that will create the desire that will drive rental revenues and bike purchase opportunities.
Full day hire 9am-6pm (8 hours)
Half day hire 9am-1pm (4 hours)
Half day hire 1pm – 6pm (4 hours)
Stromer stands for a new era in urban mobility. Responding to the challenges of urban traffic with new technologies and Swiss engineering: Stromer has developed powerful Speed Pedelecs with a fully integrated design, full connectivity and outstanding ride qualities. Made for commuting and for the road, but above all for the people who will ride them. A truly special class of electric bikes. Fully equipped with a Shimano XT/SLX micro shift II speed 11-42 gear system, a powerful BQ814 814Wh battery with a range of 90 miles, Pirelli Cycle-e ST tires, a SYNO Drive II motor, and a HD942 by TRP braking system.
Its distinctive design, coupled with its integrated battery and powerful drive, make the Riese and Muller Nevo GT Vario a real gem for everyday use. It impresses with its high level of riding comfort and pleasant handling thanks to its low step-through. Fully equipped with SR Suntour suspension forks, an Enviolo gear system and belt drive, a 500Wh Bosch battery with a range of 45 miles, Schwalbe tires, a performance line CX (gen 4) motor and a Magura braking system.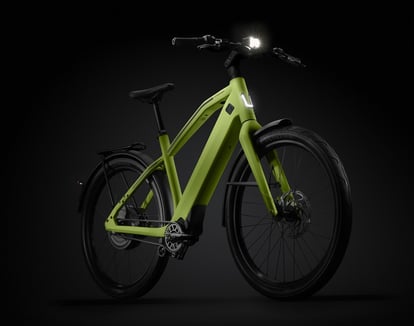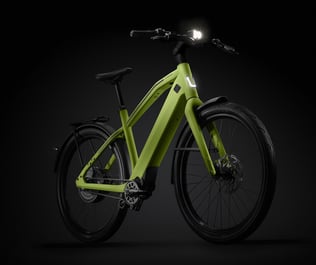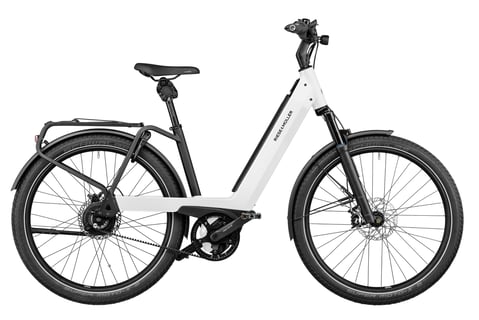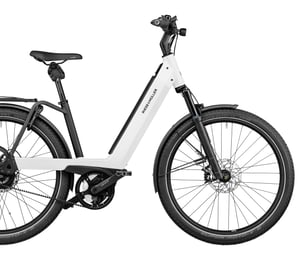 The Multitinker is the ideal car replacement in the city: perfect for a family transporting children, a large weekly shop or goods of all kinds safely and effortlessly to your destination with this urban E- Bike. The low centre of gravity ensures stable riding behaviour, while the compact length saves space. Fully equipped with Suntour Mobie 34 CGO Boost, 20", 80mm suspension forks, an enviolo gear system and belt drive, an Akku Bosch PowerTube 625Wh Horizontal battery with a range of 50 miles, Schwalbe 20" tires, a Bosch Performance Line CX (smart system) motor, a magura braking system and it also comes with a fully integrated frame bag.
Royal Dutch Gazelle has been making bicycles in Dieren, Gelderland, in the Netherlands for morethan 130 years. The bikes are light, high quality, comfortable and reliable. The Gazelle Paris C7 + HMB e-bikes are fully equipped with telescopic aluminium front suspension, a 300Wh battery with a range of 50 miles on a single charge, 28" continental CityRide tires, 7-speed shimano nexus gear system and they also provide 4 levels of pedal assist which can reach a top speed of 25km/hr.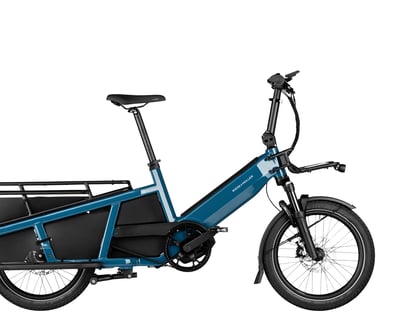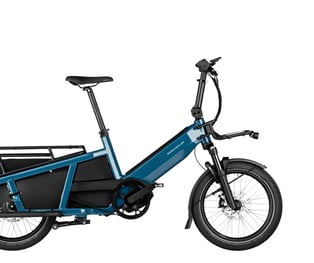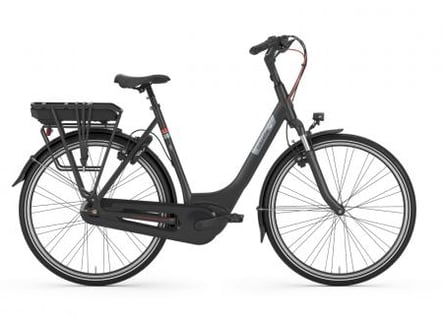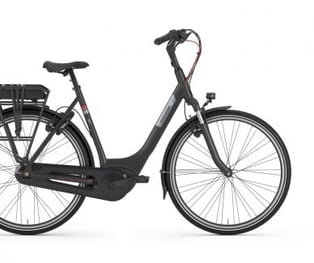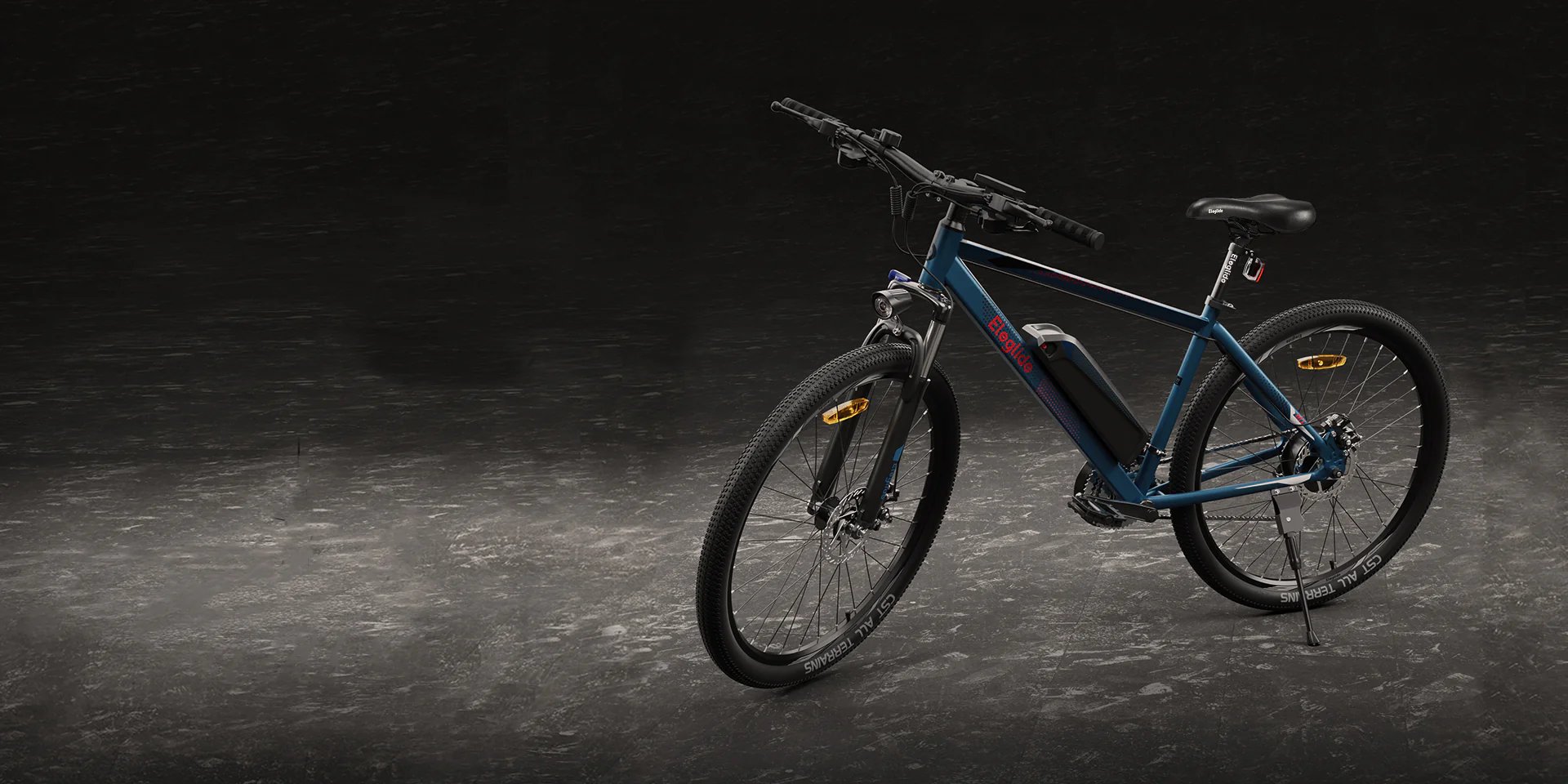 The E-bikes will be delivered to your hotel or private residence from 08:30 am and will be collected the same day no later than 20:00.
A £200 deposit block on a valid credit card is required for the Eleglide (per bike), whereas the Gazelle requires a £300 deposit (per bike). The deposit will be returned to the customer once the bike has been returned to our store (16 Constitution Street, EH6 7BT) without any damage.
A valid passport or UK driving licence must be provided prior to the hire if you are a UK resident, a proof of address is also required. If you are not a UK resident, then only a valid passport with a proof of address can be accepted.
A small test ride will be conducted with the customer in order to ascertain the ability and confidence of the rider.
We will provide each customer with a helmet, a bicycle lock, a puncture repair kit and a charger.
A late drop off will result in an additional charge of £10 per hour until the bike is returned.
Please note, we are not responsible for the recovery of the bicycle in the event of an unplanned event which is outside of our control, namely:
● Rider capability – the rider is not capable of riding a bicycle effectively
● Ride schedule – the rider is not meeting their schedule and needs to abort the trip and not return the bike to base
● Battery discharge – route planning and preparedness leaving the rider without electrical power
● Puncture – an everyday eventuality associated with bicycle riding which the renter will have been equipped to repair. A puncture repair kit will be provided.
● Fatigue - the rider is not in condition to ride a bicycle effectively
● Accident - where an accident prevents further travel
If the bike fails because of technical malfunction, we will arrange for repair or repatriation of the bike and associated rider. If required, we can assist with repatriation at the hirers cost.
Insurance cover for personal liability in case of any damage to the bike, the minimum excess payable is £50.